Course details
Hot summer blowfly! Secretary-san support plan! All-you-can-drink discounted 5000 yen course ※ Seat designation · Friday's unavailable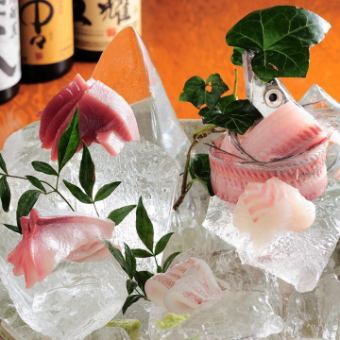 5400 yen
Tax included · 1 person
Reservation deadline

Until 21:00 on the day before the desired store visit
Secretary-san's must-see! Limited time only 5000 yen with unlimited drinks! (Tax excluded)
★ Because it is a limited plan of summer ☆ Please make an early reservation ☆ Please make use of it for urgent banquets and private ★
※ The reception on TEL at TEL is possible.
※ Private room commitment is not made even if a private room is chosen by seat selection.
※ Available except Friday on weekdays.※ Although it is OK on that day, reservation for advance course is essential.
※ 4 people or more.
※ This course will not be sold in December.
※ This course can not be specified for your seat, please reserve on your prior acknowledgment.
※ Other services · Can not be combined with coupons etc
* Seats may be asked in two hours, please reserve after consent beforehand.
Course menu
※ The reception on the day can be accepted at TEL
· Assorted platter platter
· Assorted sashimi
·Boiled fish
·Fried food
Egg burning incense fragrance
※ This content is subject to change due to purchase situation etc.
Please note.
★ All-you-can-drink hours 90 minutes Last order 30 minutes ago
· Beer · SAPPORO · Sapporo black label (medium bottle)
· Shochu (potato / wheat) · rock · water split · hot water split
· Japanese sake · Ozeki · Shuzai · Chilling · Ambient temperature
· Chuhai · Lemon · Grapefruit · Calpis · Plain
· Wine · red wine · white wine
· Plum wine · rock · water split · soda split
· Whiskey · Highball · Water split
· Soft Drink · Oolong Tea · Orange · Gingeraire · Calpis
2018/12/07 update