Course details
Lunch only! Super specialty boiled meat course \ 5.000 - Please also have a party party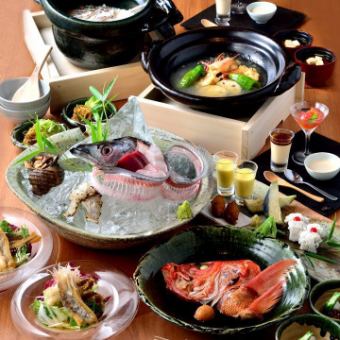 5400 yen
Tax included 5400 yen
Reservation deadline

Visit of hope the day before until 21:00
★ It is becoming a course that all of the three pillars of Ginpyei, making, boiled fish and bamboo are eaten ★ It is profitable at the afternoon's limit ★ To our customers who ordered, We are giving away a small bottle of specialty soy sauce "polar" of Kishu Arita, which is used in sashimi soy sauce and boiled fish only with water and soy sauce, so please use it by all means
※ Private room commitment is not made even if you select a private room by seat selection.
※ We are ordering more than two people.
* The person who had a reservation in advance is smoother.* Please acknowledge that course contents may change due to purchase situation etc.
Course menu
※ It is possible to accept at TEL on the day
· Five sets of appointment
· Ginpei's top-made platter assortment
· Fisherman's hundred years of taste water and boiled fish only with soy sauce
· Homemade noodles duck soba noodles
· Tempura of fried shrimp shrimp with prawns
· Main seasonal vegetables (main)
· Specialty braised fragrant · Miso soup
·dessert
· 【Souvenir】 Kisu Arita's specialty · selected soy sauce "extreme"
2018/09/26 update